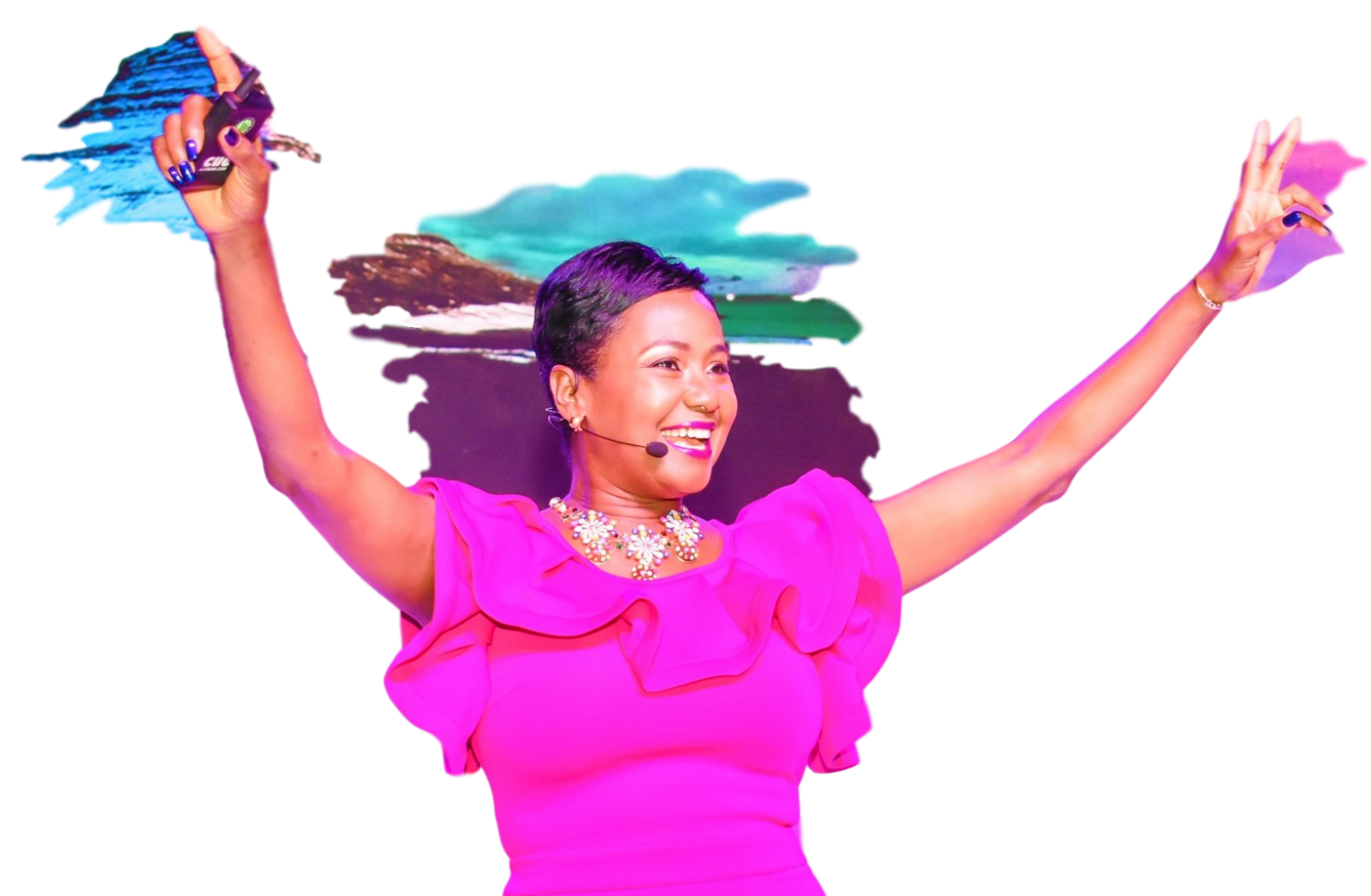 MARSHA-ANN DONALDSON-BROWN
Marsha Ann Donaldson Brown is a woman driven by fierce passion and pride inextricably linked to how she lives, all she commits to and the lives she inspires. Her infectious energy and enthusiasm, blended with her engaging 'can do, must do, will do' attitude have made her a top pick for motivational speaking appearances – particularly for women and girls.
Her light burns brightest when she is encouraging and empowering women to live a life of purpose-filled passion.  The growing community of heart-minded women who join her weekly IG Live Sunday Real Talk with Marsha-Ann, know that here is no textbook for the nuggets she shares with them. She really does get the realities of realising dreams and potential. From holistic wellbeing, to the joys and pain of relationships, finding balance in life journeys to embracing our vulnerabilities – they come from her own lived experience.
A three-decade veteran of the hospitality and tourism sectors, Donaldson-Brown occupies a pivotal role with a global power brand, one that over three decades, she has become uniquely qualified and widely admired for. As well as a Bachelor of Science degree in Hospitality Management from Florida International University she holds a Master of Business Administration from Nova South Eastern University.
She honed her craft with names instantly recognisable as industry leaders – names including Hilton, The Doral and The Biltmore culminating with a 22 year career with Sandals Resorts International. As Director of Romance she oversees the Destination Wedding Program and leads a team spanning 18 resorts on seven islands and is acknowledged as one of the Caribbean's most revered destination wedding experts and taste makers.
A consummate professional, Marsha-Ann's real genius – her trendspotting flair, audience empathy and attention to detail – make her an in-demand expert industry commentator, regularly featured on international media platforms including Good Morning America, and Fox Business Live.
The proud mother of two and woman of faith, lives every minute of every day with an attitude of gratitude and an unstoppable mission to inspire and encourage others along the way.  A true champion of her beloved Jamaican roots and heritage, she enjoys exploring her homeland's rich and unparalleled cultural offerings.
Be it for a brand, company, call to action, cause or loved one, in all she does, there is no greater cheerleader than Marsha Ann Donaldson Brown.